Lábkiosztások / Pin Out Information
Az Enterprise láb számozása a következő, az élcsatlakozót hátulról nézve:
The Enterprise pins out as follows, looking into the edge­connectors on the back­side:
A1 láb a bal alsó / Pin A1 is at the bottom left.
B1 láb a bal felső / Pin B1 is at the top left.

Az élcsatlakozó osztása 2.54 mm-es, néhány láb nincs használva, de a számozásnál számít.
The edge fingers are on a 2.54mm pitch, some positions are not used but still counted.
Kábelbekötések grafikáit SlashNet készítette, köszönjük!
Graphics of cable connections made by SlashNet, thanks!
A számítógépen 33 láb széles, a System Bus Bridge-en (hídon) 37 láb.
on the computer: 33 pins wide, 63 out of 66 pins used
on the System Bus Bridge: 37 pins wide, 67 out of 74 pins used


    A1  : Right Audio In     B1  : Left Audio In
    A2  : 

RFSH

               B2  : 

WR


    A3  : 

RD

                 B3  : 

IORQ


    A4  : nc / !!! +5V       B4  : nc / !!! +5V
    A5  : 

MREQ

               B5  : 

NMI


    A6  : A8                 B6  : A9
    A7  : A10                B7  : A11
    A8  : A12                B8  : A13
    A9  : A14                B9  : A15
    A10 : A0                 B10 : A1
    A11 : A2                 B11 : A3
    A12 : A4                 B12 : A5
    A13 : A6                 B13 : A7
    A14 : D0                 B14 : D1
    A15 : D2                 B15 : D3
    A16 : D4                 B16 : D5
    A17 : D6                 B17 : D7
    A18 : 

RESET

              B18 : 

INT


    A19 : 

WAIT

               B19 : GND
    A20 : 

M1

                 B20 : GND
    A21 : 1 MHz Clock        B21 : GND
    A22 : CPU Clock          B22 : GND
    A23 : 8 MHz Clock        B23 : GND
    A24 : EC0                B24 : EC1
    A25 : EC2                B25 : EC3
    A26 : 

EXTC

               B26 : A16
    A27 : A17                B27 : A18
    A28 : A19                B28 : A20
    A29 : A21                B29 : 14 MHz Clock
    A30 : GND                B30 : VSYNC
    A31 : GND                B31 : nc / !!! ¬EXP
    A32 : HSYNC              B32 : GND
    A33 : +9V / !!! GND      B33 : +9V / !!! GND
    A34 : nc                 B34 : nc
    A35 : GND                B35 : SA0
    A36 : SA1                B36 : SA2
    A37 : nc                 B37 : nc     
Cartridge
Internal Expansion
felülnézetből az alaplapon / top view on the motherboard
5+14 láb széles / 5+14 pins wide


EXP2


    A1  : GND                B1  : +5V
    A2  : GND                B2  : GND
    A3  : A21                B3  : A20
    A4  : A19                B4  : A18
    A5  : A17                B5  : A16


EXP1


    A6  : 

RFSH

               B6  : 

MREQ


    A7  : D6                 B7  : D7
    A8  : D4                 B8  : D5
    A9  : D2                 B9  : D3
    A10 : D0                 B10 : D1
    A11 : A6                 B11 : A7
    A12 : A4                 B12 : A5
    A13 : A2                 B13 : A3
    A14 : A0                 B14 : A1 
    A15 : A14                B15 : A15
    A16 : A12                B16 : A13
    A17 : A10                B17 : A11
    A18 : A8                 B18 : A9
    A19 : 

WR

                 B19 : 

RD
Control 1 / Control 2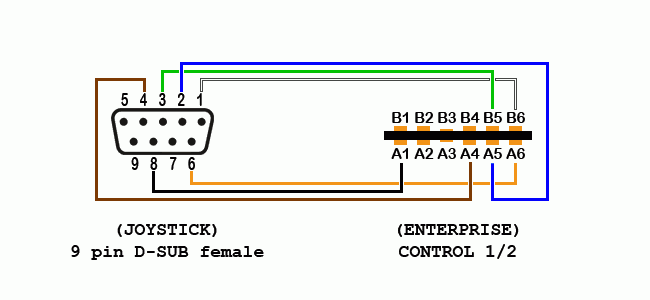 Nyomtató / Printer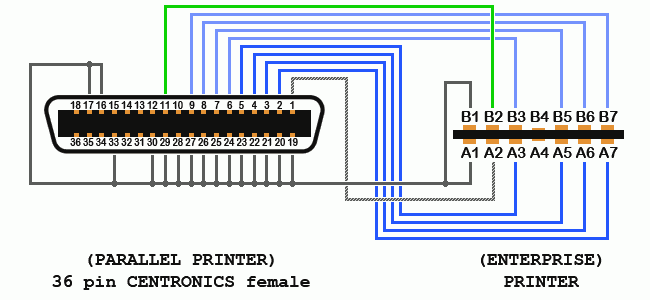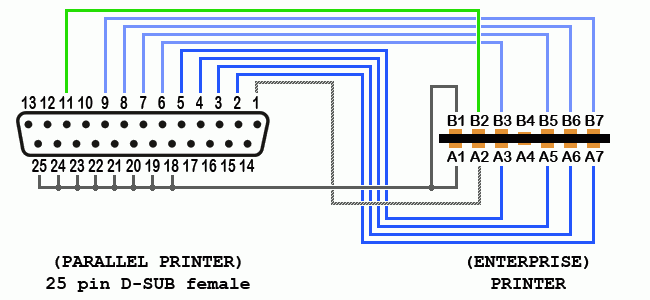 Serial / Network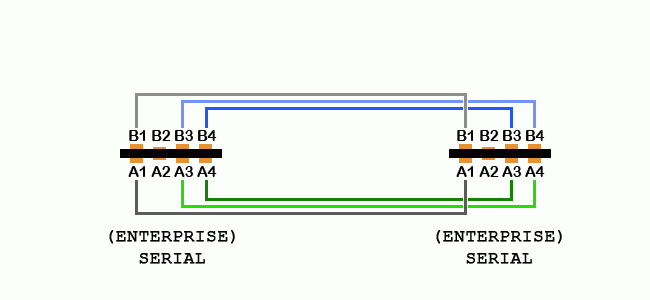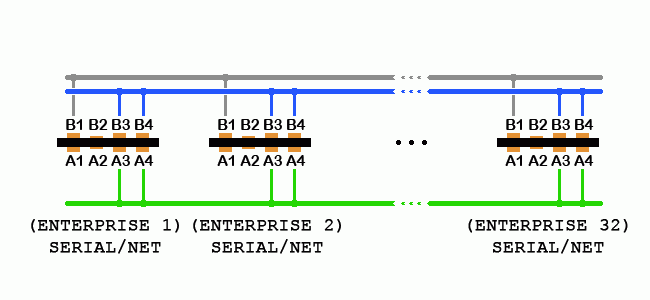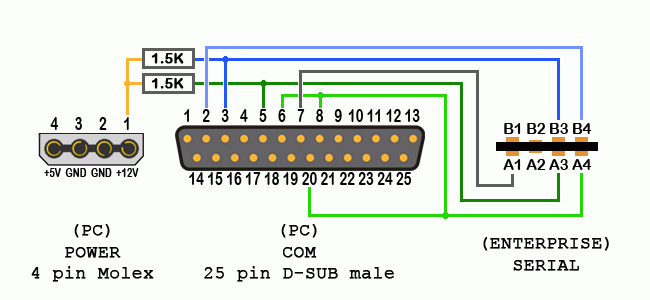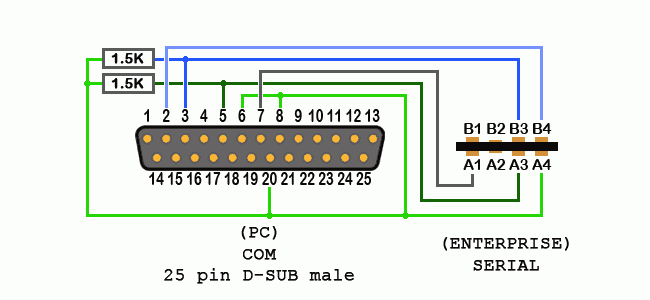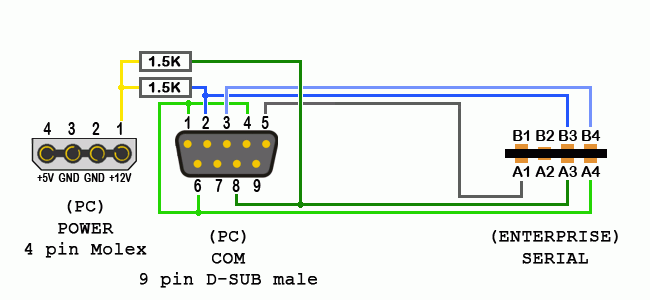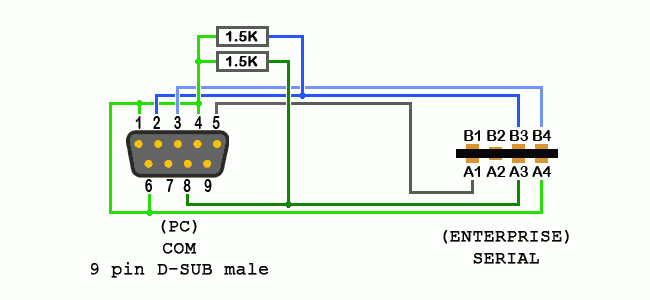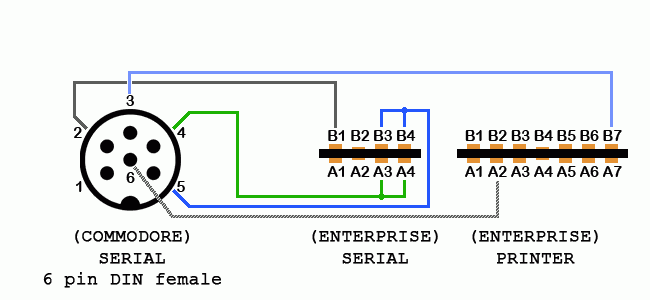 Monitor / Audio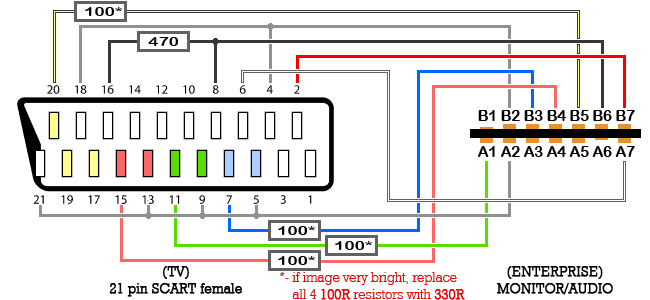 ---
Eredeti html oldal / Original html by: David Bouman